Dental Bleaching
Dental bleaching is a common and popular chemical process used to whiten teeth. Some people get their teeth bleached to make stains disappear, while other just want a whiter shade.
Discoloration occurs in the enamel and can be caused by medication, coffee, tea and cigarettes. Discoloration also can be hereditary or due simply to getting older.
Dental bleaching can be performed by your dentist in the office or, under dental supervision, at home. Many patients enjoy bleaching at home because it is more convenient. Treatment begins when your dentist creates a custom mouthpiece to ensure the correct amount of whitening solution is used and that your teeth are properly exposed. Typically, whitening at home takes two to four weeks, depending on the desired shade you wish to achieve. Whitening in the office may call for one or more 45-minute to one-hour visits to your dentist's office.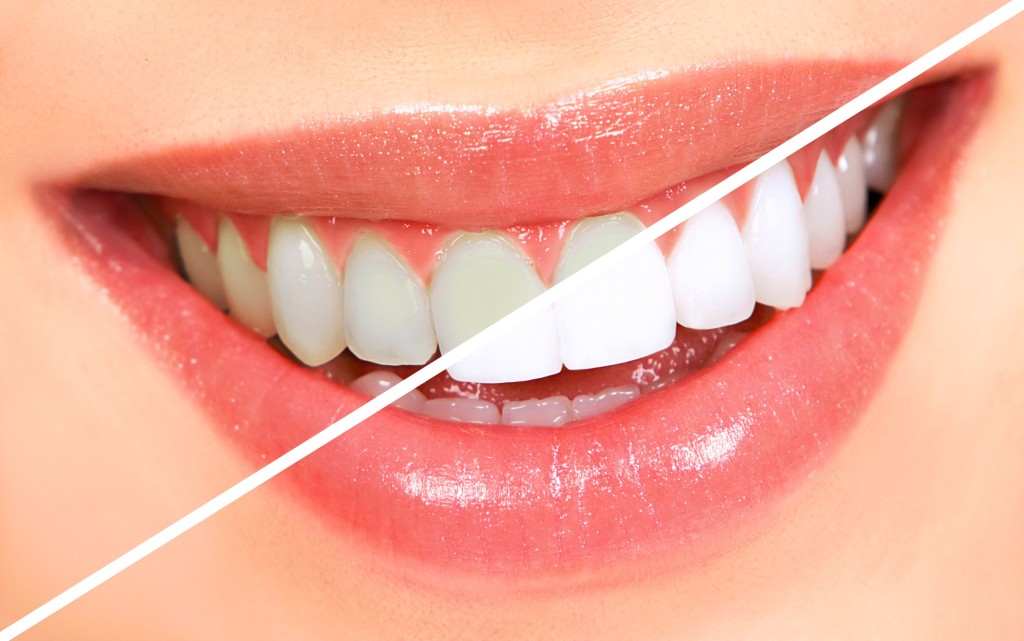 Teeth Whitening and Bleaching
Want a brighter smile? When it comes to tooth-whitening, you've got two options: in-office-based teeth bleaching, or at-home care.
Both tooth-whitening options use peroxide-based bleaching agents. At-home systems contain from 3% to 20% peroxide (carbamide or hydrogen peroxides). In-office systems contain from 15% to 43% peroxide.
Generally, the longer you keep a stronger solution on your teeth, the whiter your teeth become. However, the higher the percentage of peroxide in the whitening solution, the shorter it should be applied to the teeth. Keeping the gel on longer will dehydrate the tooth and increase tooth sensitivity.
There are pros and cons to each option, but before you try at-home tooth-bleaching kits, be sure to talk to your dentist. Not everyone will see good results. Bleaching will not whiten porcelain crowns or composite tooth-colored bonding's.
Why You Should Talk to Your Dentist
Tooth bleaching can make teeth temporarily sensitive or be uncomfortable for people who already have sensitive teeth. When used incorrectly, home kits can also lead to burned even temporarily bleached gums.
Tooth-whitening works best for people with yellow teeth and is less effective for people with brown teeth. If your teeth are gray or purple, tooth bleaching probably won't work at all.
To be sure tooth-whitening is worth your time and money, talk to your dentist before you use an over-the-counter tooth whitening kit.