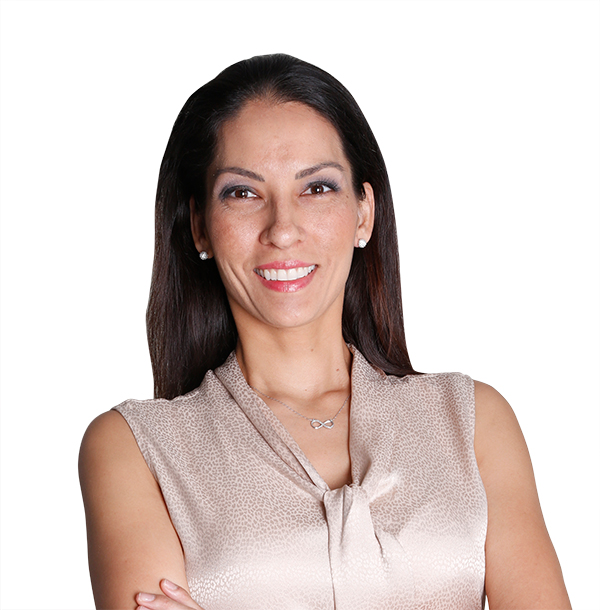 Dr. Rachel Mismas
Dentist
is a Las Vegas native and grew up on Nellis Air Force Base and Sunrise Mountain in NE Las Vegas. Dr. Mismas graduated from UNLV with honors majoring in Biology and minoring in Chemistry. She eventually moved to sunny California to pursue her passion for dentistry at the USC School of Dentistry where she completed additional coursework in anesthesia, oral surgery and pediatrics. Dr. Mismas was one of a few students selected to travel internationally and provide needed dental services through USC's "Ayuda" program.
Dr. Mismas maintained her practice for 9 years - in private practice, community clinics and as volunteer faculty at the USC Herman Ostow School of Dentistry. "I have mixed emotions about leaving Los Angeles but my son and I both need to be closer to my family. I'm really looking forward to seeing them every day."
Eventually, the sunnier skies of Las Vegas could no longer keep Dr. Mismas away and she is here to stay. Dr. Mismas takes continuing education courses to stay educated on new procedures and technologies. Dr. Mismas's dental office, Divine Dental, is not only a product of her passion for dentistry but also an extension of her passion for helping others. "It really is a a great life to have an opportunity to help others every day."
Some notable details about Dr. Mismas -- Her father used to play a Klingon for Star Trek, she tries her best at speaking Spanglish 🙂 and her favorite dish is Fesenjan.
Rachel Mismas is on Facebook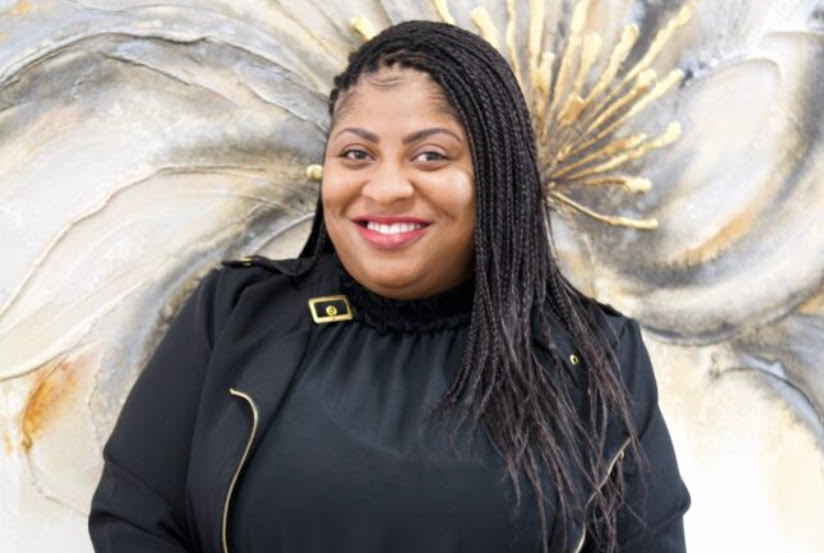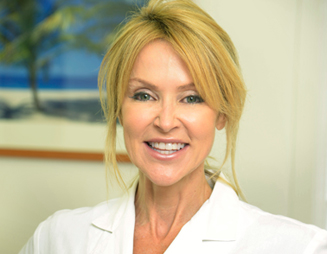 Angela
Hygienist
Angela is a native of Las Vegas and came back to us from San Diego. Angela is such a motivated! Angela is very interested in fitness and body building competitions. She has been a caring hygienist for more than 25 years.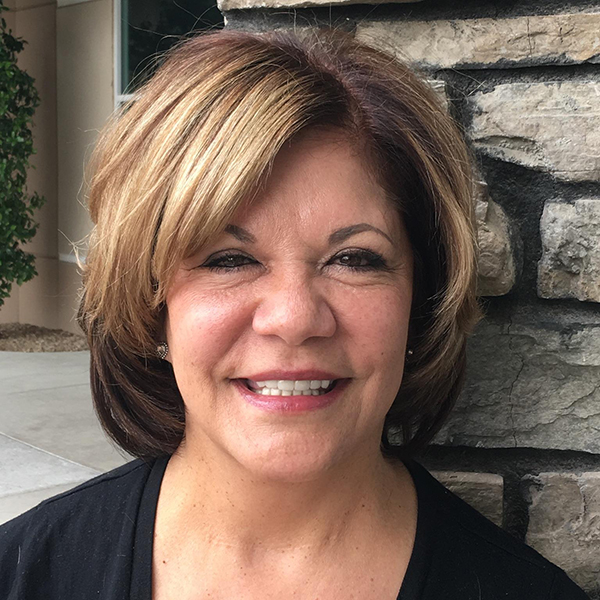 Debra
Please meet our supervisor and financial coordinator Debra. Debra has over 20 years of experience in the dental industry. She is focused on cultivating a team atmosphere, driving patient satisfaction, successful patient treatment, and patient retention. This combination gives our practice the opportunity to have long standing relationships with our patients, their families, and their friends. Debra is originally from Hawaii. She and her husband lived in California for many years and then relocated to Las Vegas nearly 10 years ago. Debra and her husband root for the Golden State Warriors and are passionate about spending time with their 2 adult children!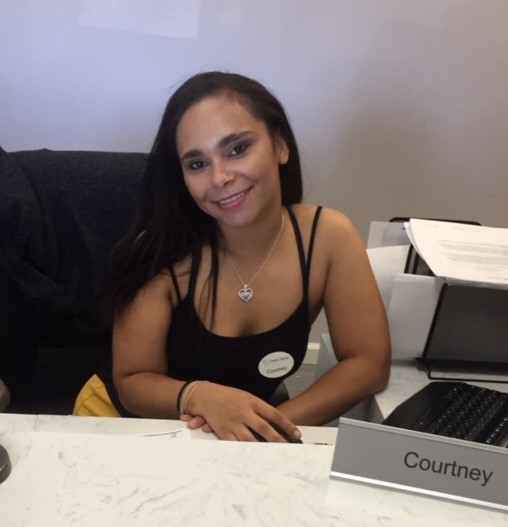 Courtney
Receptionist
Meet Courtney. Courtney has experience working as an assistant and extremely intelligent. She has proven herself and has been promoted to working at the front reception area as front desk receptionist. She is one of the first faces who will greet you and check you in for your appointment. If you call, she may be the person who answers the phone. Courtney is learning insurance and can answer most questions you have. Courtney is happily married and has two young children! Hello Courtney!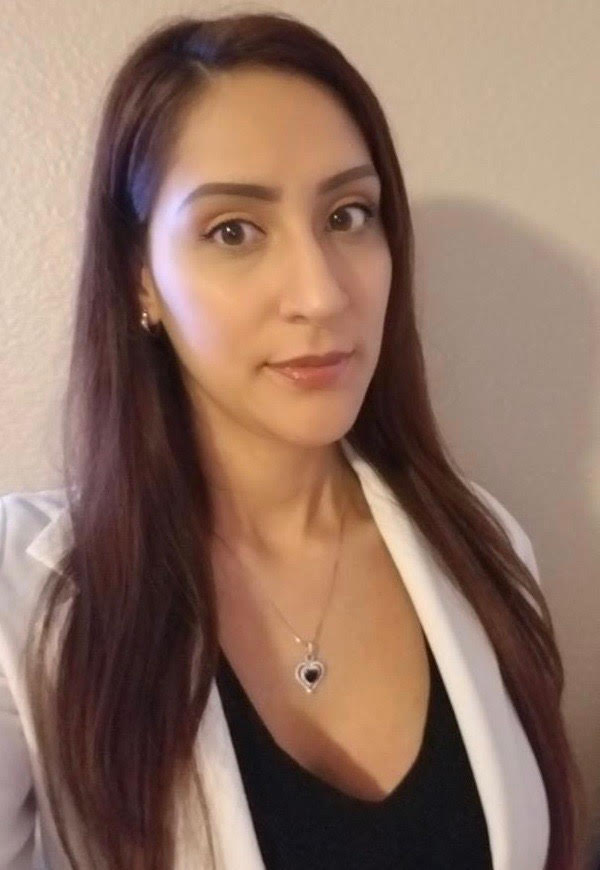 Liz
Receptionist / Front Desk
I have been in the dental field for 12 years. I love to help patients understand their dental insurance. On my free time I love to spend time with my 2 daughters, husband and family.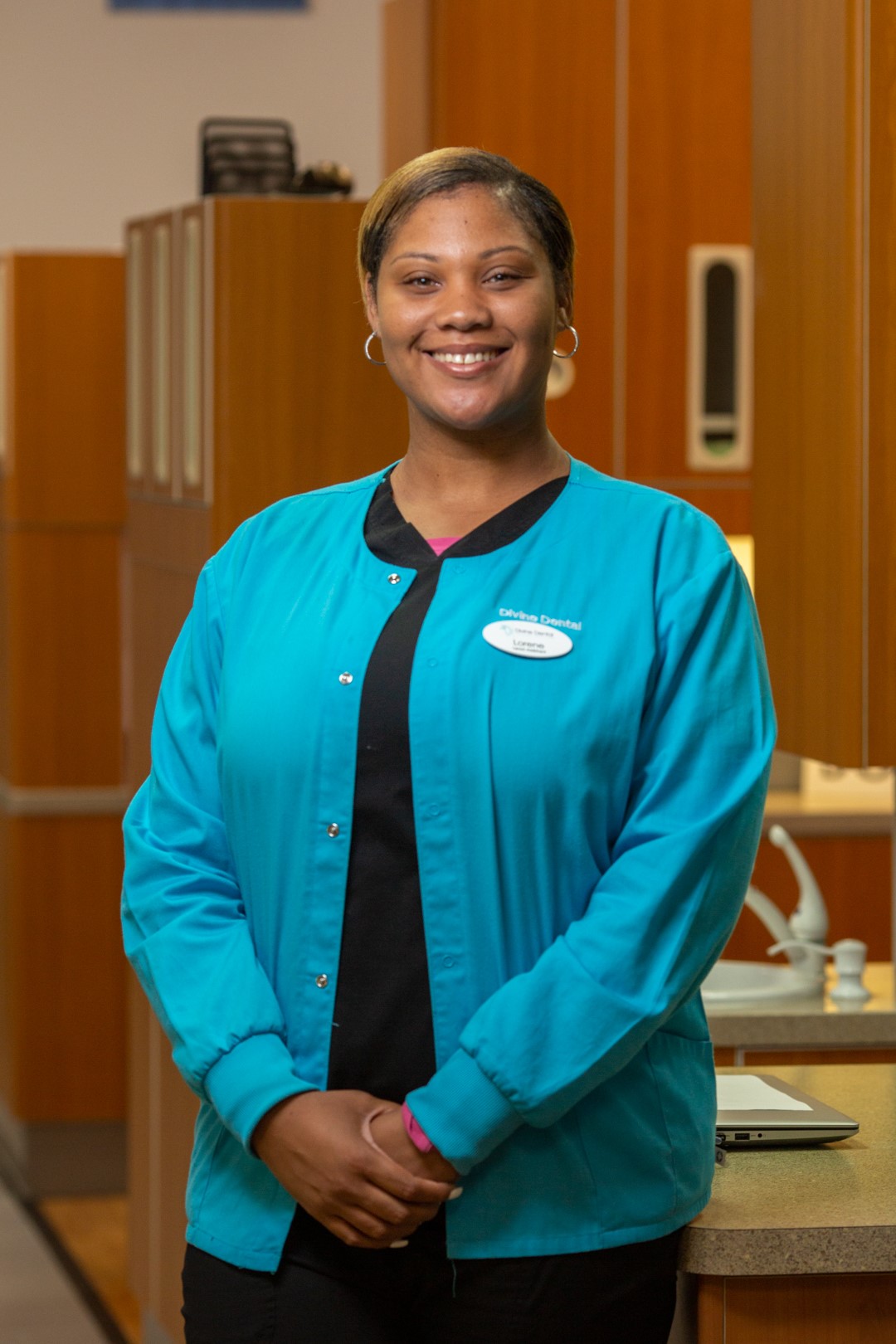 Lorene "Lo"
Lead Dental Assistant
Lorene "Lo" - Lo is our lead assistant and she is amazing. She is Dr. Mismas's "right hand". Lo has years of experience, has been a trainer at one of the local dental assisting colleges and is extremely knowledgeable about dentistry.
Lo went into dentistry because she enjoys helping people. She feels dentistry a fun profession and she can help people every day. Lo is extremely knowledgeable and one of her best attributes is she is able to teach others. She is a great asset to our office not only for her experience but her willingness to teach.
Lo has two daughters and she loves spending time with her family when she's not at the office.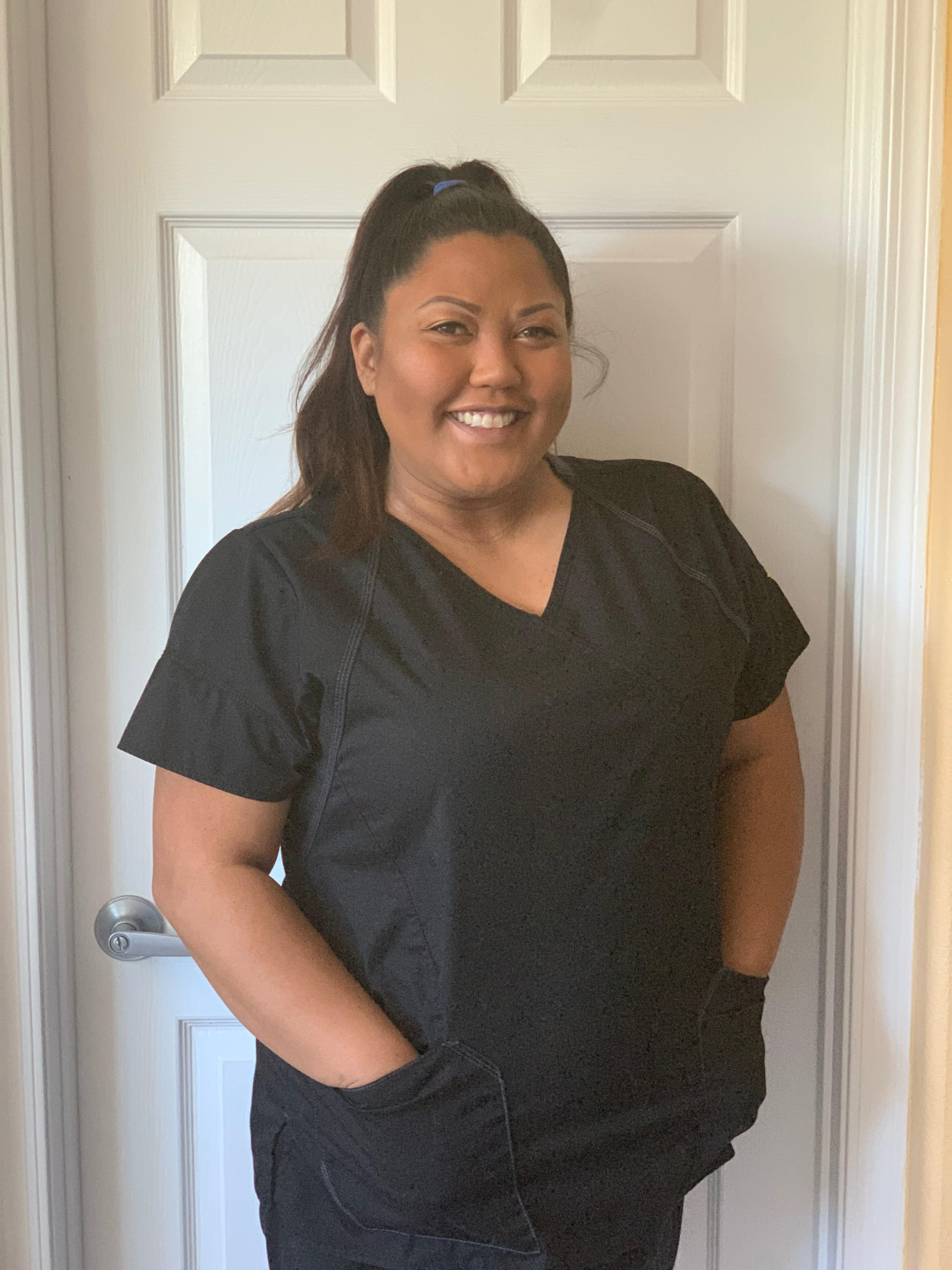 Tiffany
Dental Assistant
My names Tiffany , I'm from Hawaii but been in Las Vegas since I was little . I found a passion in dentistry actually by having braces . I loved the way everyone in the dental office was always so nice and comforting . I love music and playing my viola on spare time .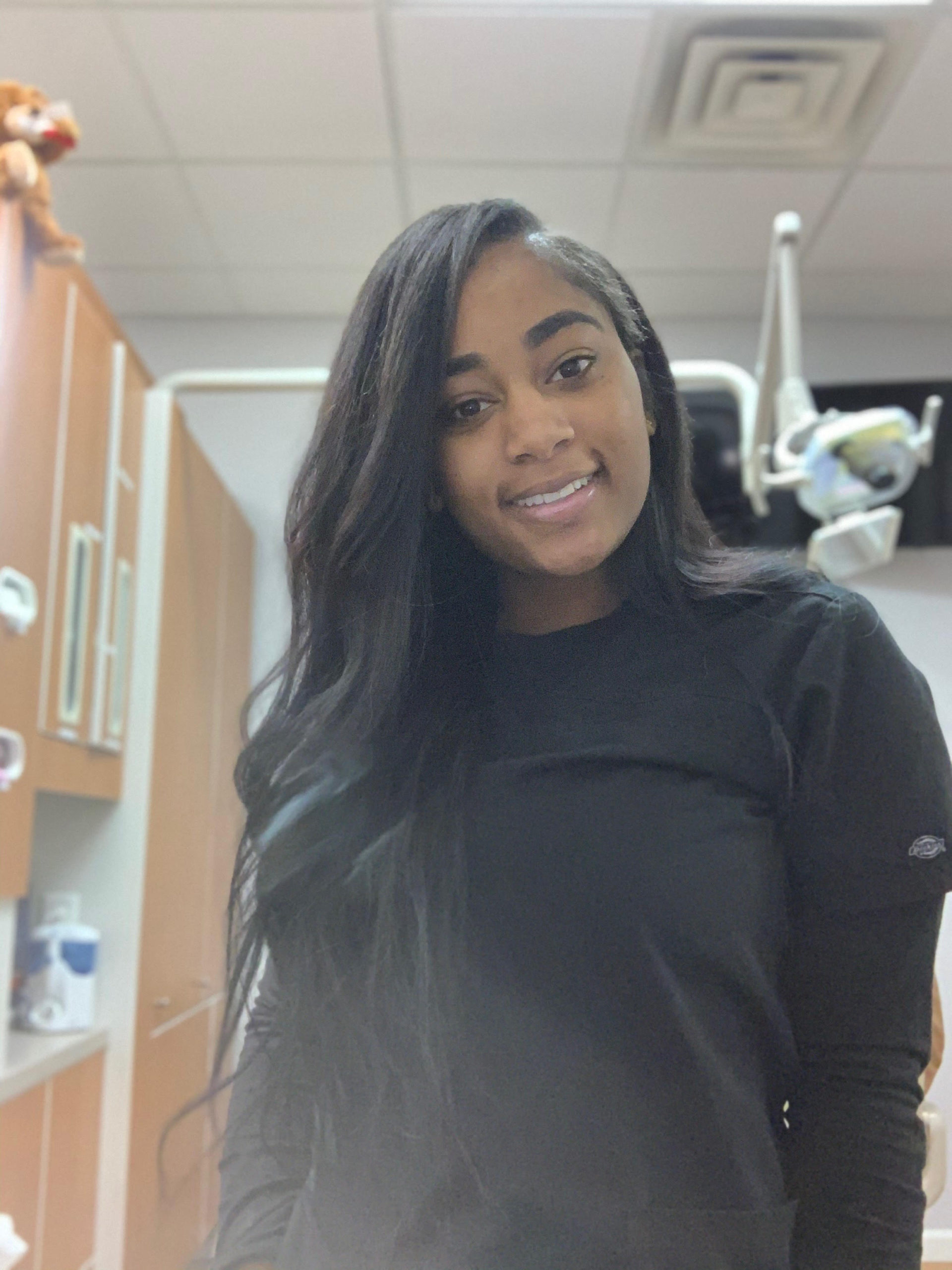 Brittany
Dental Assistant
I'm Brittany a dental assistant a Divine Dental . I recently moved to Las Vegas from Guam . I have a passion for helping others , and working in the dental field has always been a passion of mine and I'm honored to be able to assist in this wonderful field .