Dental Veneers
Dental veneers are thin pieces of porcelain or plastic placed over the front teeth to change the color or shape of your teeth. Veneers are used on teeth with uneven surfaces or are chipped, discolored, oddly shaped, unevenly spaced or crooked. Little or no anesthesia is needed. Veneers are used to treat some of the same problems as bonding.
This treatment is an alternative to crowns, which are more expensive. The procedure requires your dentist to take an impression of your tooth. Before the custom-made veneer is cemented directly onto the tooth, your dentist will lightly buff the tooth to compensate for the added thickness of the veneer. Once the cement is between the veneer and your tooth, a light beam is used to harden it. Porcelain veneers require more than one visit because they are fabricated in a laboratory. Veneers have a longer life expectancy and color stability than bonding.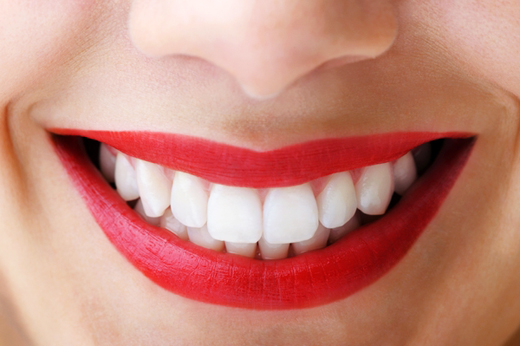 Veneers are covers for a tooth. At our dentist office, we use porcelain veneers because they provide the most attractive and realistic results possible.
The veneer is bonded to the front of the tooth, transforming the tooth's appearance. With good care, veneers can last up to 30 years, so you won't have to worry about getting it replaced regularly.
You can have veneers placed on one tooth or a few. And it's up to you how you want your veneer to look. This cosmetic treatment is truly a wonderful option for many people. But, if you grind your teeth, veneers may not be recommended for you because you will wear them down.
How veneers are placed on your tooth
First, the teeth need to be prepared for veneers. This means a dentist will need to gently remove some of the tooth structure so that the tooth doesn't look bulky.
Impressions will need to be taken. At this time, you will have the chance to make decisions about the size, shape, and shade of your veneer.
The veneers will need to be created in a lab, so you will wear temporary veneers for a while.
At a later appointment, the temporary veneers will be removed, and the new veneers will be bonded to the front of the tooth.